Kelli Fields - All-Star Jazz Coach and Head Dance Instructor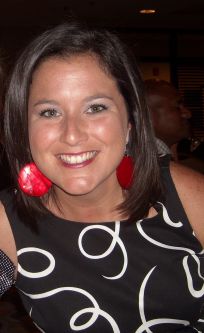 Kelli began her dancing career at the age of 5 in Brunswick, Ga. at the Jill Stanford Dance Center. She was trained in ballet, tap, jazz, lyrical, and pointe during her 13 years of dance at the studio. She was also a member of the Stanford Style Dancers Competition Teams, winning many awards and recognition at local and national dance competitions. Some highlights include:
Currently holds 2 consecutive National Championship Titles as the coach for the VSU Red Hots Dance Team

2008 &

2009.

Performed in the Macy's Thanksgiving Day Parade

Choreographed for the Glynn Academy High School Show Choir

Selected by Frank Hatchet to travel to New York to study and train at his dance facility

Recipient of the Golden Circle Theater Scholarship given by Valdosta State University's Theater Department

Worked for Inferno Dance Company as a choreographer and administrator.



Her teaching experience also began at Jill Stanford Dance Center when she started assisting different dance classes. She continued her education at Valdosta State University where she graduated with a BFA in Theater with a Dance Emphasis. While in college, Kelli returned to New York during the summers to study with Dance Educators of America. She completed all three levels of their training and graduated as a certified instructor of dance in Ballet, Tap, Jazz, and Modern. She has choreographed award winning competition dances for the Stanford Style Dancers. Starting in 2006, Kelli took the position as head dance coach for the Valdosta State University Red Hots Dance Team, bringing the first National Championship title in Dance to the team and VSU. Her experience coaching and choreographing for a college level competitive dance team has been helpful in preparing younger dancers for those same goals. Kelli looks forward to making Winnersville Elite a competitive dance studio with many awards and accomplishments.
Dante Tennant - Senior 3 All-Star Cheer Coach and Head Cheer/Tumble Coach
Currently holds the National Championship Title as coach for the VSU Co-Ed Cheerleading Team

2009

Obtained a Bachelor's in Music Education from Valdosta State University

1997 – 2002

Cheered on the

Coed Team at Valdosta State University 1997 – 1999
Head Cheerleading Coach at Valdosta State University 2003 – Present

USASF Credentialed Coach Levels 1 – 6

AACCA Certified

GHSA Certified Judge
Judge several Middle School, High School, Pop Warner, All-Star, and College Competitions on the Regional and National Levels 2000 - Present
NCA Staff/Manager 1997 – 98 / 2002 – Present
Southern Pride All-Star Cheerleading Coach 2008 - Present
Annually choreograph several Middle School, High School, All-Star, and College routines 2003 - Present
Ariel Harmon - Head Cheer/Tumble Coach
Currenlty holds the National Championship Title as a member of the VSU Co-Ed Cheerleading Team

2009

Cheered on the Coed team at Valdosta State University 2003-Present
Hip Hop Dance Instructor at Dance Arts Inc 2004-Present

AACCA Certified

NCA Staff/Head Instructor 2007-2008 / 2009-Present
YMCA Gymnastics/Cheer Coach 2004-2005
Southern Pride Tumbling Coach 2008
Co-Founder of Exceleration Dance Organization VSU 2005
Choreographed several cheerleading routines around the state 2007-Present
Choreographed several pieces in the Nutcracker as well as danced several parts in the show Dance Arts Inc 2004-2011
Step Coach Chi-Omega and ZTA 2004-2010
Attend Valdosta State University 2003-2009


Head Dance Coach at Valdosta State University

2011-2012

Head Cheerleading Coach at Valdosta State University

2012-2013

Won her first national title as head coach for VSU

2012



Desiree McCormick - Administrative Assistant/ Cheer Coach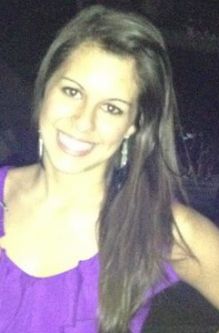 Desiree cheered All-Stars for 12 years.

She was a member of the LHS Competition Cheerleading Team 2007 - 2010

She was a member of the 2009 - 2010 Senior 3 National Championship team for Winnersville Elite.

Currently coached Allstars for 4 seasons. 2009-Present

Attends Valdosta State University to double major in Accounting and Business Management.

2010-Present

She is also an Alpha Delta Pi and has held several positions in her sorority.

Feel free to stop by the gym and meet the rest of our staff!